This Company Will Pay You $75 to Share Your Internet History
This is pretty cool.
There's a new company called "Smart Panel" and they will literally pay you to download their free app.
The apps purpose is to collect anonymous statistics from your phone to help your favorite web sites, apps, tech companies, and mobile carriers give you better services and more features. They want to know how long you're spending on Facebook each week, what YouTube videos you like, and how often you check your email.
It's run by Verto Analytics which is a trusted analytics firm.
Here's how it works...
1. You can't download this from the app store. Here's the promo link. It's free to download.
2. Once you've qualified and downloaded the app, they will give you $5. If you keep it installed for at least two weeks, you'll earn another $10. And then for every month that you keep the Smart App installed, you'll get another $5. All total, you can earn up to $75 for the 1st year!
You can redeem your rewards via Paypal or an Amazon.com gift card.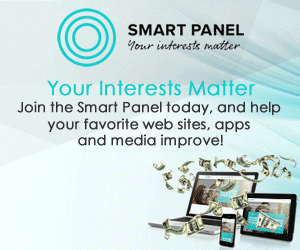 Good luck Penny Hoarders!'
Disclosure: We appreciate you letting us include affiliate links in this post. While we would have recommended this anyway, the affiliate link helps keep the beer fridge stocked in the Penny Hoarder break room. 
Recommended
Sponsored by Revcontent